Everything announced at the Google I/O 2013... →
"This is like asserting that my former hometown of Washington, D.C., has several..."
– Susan Crawford, on contentions by AT&T and T-Mobile that local wireless markets are competitive
"You should have distinct memories of you or someone under your employ having at..."
– http://www.kalzumeus.com/2013/01/31/what-the-rails-security-issue-means-for-your-startup/
I Thought It Was a Series of Tubes...
Last night during the hurricane, we could not telnet to one of our partner's data centers from our primary data center. We could get there from our workstations and from our backup sites. A traceroute revealed a router somewhere in Washington DC that was hanging things up between the two data centers.  So my question is, how could this happen? I would have expected all the TCP/IP packets...
Hurricane Preparedness for Nerds
Everyone on our production support team installed the following cron on their local workstation so we would know if anyone loses power and can't get in touch with the rest of the team: */1 * * * * ssh server "echo '`date` `whoami` reporting for duty' >> sandy.log"
Stripe Blog: Capture the Flag 2.0 →
From the Stripe blog: Today we're launching Capture the Flag: Web Edition, a security contest where you can try your hand at discovering and exploiting vulnerabilities in mock web applications. If you've ever wondered how a CSRF attack works in practice, this is your chance to find out. We've found that hands-on experience with exploiting security flaws helps us write more...
"Look, I love programming. I also believe programming is important … in the right..."
– Jeff Atwood, "Please Don't Learn To Code" Ben Says: This is one of the dumbest things I have ever read.  The article is conflating "coding" with "professional software development". Learning to code teaches you, among lots of other things: Divide and conquer Boolean...
Introducing BK Tech Talks →
Half of New York City's best and brightest technologists live or work in Brooklyn, yet we travel to Manhattan every week for the best tech talks. Not anymore! BK Tech Talks are presentations about the most interesting problems and solutions that New Yorkers are working on. Presentations should be 30-45 minutes long and are for a technical audience. Don't be afraid to show source...
"Hackathons are how marketing guys wish software were made."
– Scripting News: Hackathons are nonsense
"I missed it all, I was too busy building a product."
– Ted Dziuba, on the recent tech journalist kerfuffle between Arrington, Siegler & Lyons.
Why are software development task estimations... →
Michael Wolfe's amazing answer (via @marcoarment)
Pac-Man Proved NP-Hard By Computational Complexity... →
Stop SOAP! →
"The great thing about the web is linking. I don't care how ugly it looks..."
– Scripting News: Why apps are not the future
Rails gets automatic EXPLAIN logging for slow SQL... →
thechangelog: In a fresh commit, Rails edge now has the ability to automatically add query plan info to the standard Rails logger: # Log the query plan for queries taking more than this (works # with SQLite, MySQL, and PostgreSQL) config.active_record.auto_explain_threshold_in_seconds = 0.5 … which will yield something...
spark →
prettyhuge: onethingwell: A little shell script that lets you generate sparklines at the command line: spark 0 30 55 80 33 150 ▁▂▃▅▂▇ You can also pipe stuff to spark—see this wiki page for some clever examples. This is pretty cute.  I like the idea of putting inside your prompt, think there's some interesting information you pull to put there. Maybe a graph of how many times you had to...
Goodbye Web Workflow
Four years I abandoned all native desktop apps except an ssh client and a text editor. I completely migrated my work life 100% to site-specific browsers with Google apps and 1Password. We were living in the future and I loved it. Fast forward to today: 1Password doesn't work with Fluid anymore and Google's new borderless-contrastless-whitespace interface is rolling out everywhere. ...
iTerm2 - Mac OS Terminal Replacement →
A trigger is an action that is performed when text matching some regular expression is received in a terminal session. What can Triggers Do? Various actions may be assigned to triggers. These include: Bounce Dock Icon: Makes the dock icon bounce until the iTerm2 window becomes key. Ring Bell: Plays the standard system bell sound once. Run Command: Runs a user-defined command. Run Coprocess:...
"-#define RUBY_VERSION "1.9.4" +#define RUBY_VERSION "2.0.0"
– Commit 6b8d4ab840b2d76d356ba30dbccfef4f5fd10767 to ruby/ruby
"Dennis MacAlistair Ritchie (Username: dmr, September 8, 1941 - October 9, 2011)"
– RIP Dennis Ritchie. I think having your username inscribed in your epitaph before your birth date is something all nerds should aspire to.
Super Fast SSH with ControlMaster Settings
Add the following to your .ssh config file: ControlMaster auto ControlPath /tmp/ssh_mux_%h_%p_%r Then, when you open up a second terminal to the same remote server, it will automatically reuse the existing connection and the new prompt will appear almost instantaneously. It doesn't have to re-authenticate for every new window. Amazing. If you also add ControlPersist 4h then the connection...
How do I switch between windows in Full Screen...
First follow these steps in OS X Lion: Launch Safari Cmd-N to open a new window (so you have 2) Ctrl-Cmd-F to make one of the windows Full Screen Is there a way to toggle between the windowed Safari and the full-screen Safari using just the keyboard? I haven't figured it out. Cmd-` (back tick) and Ctrl-F4 don't work in this mode. And cmd-tab will get you to ONE of them, but not...
Local variable's memory can be accessed outside...
You rent a hotel room. You put a book in the top drawer of the bedside table and go to sleep. You check out the next morning, but "forget" to give back your key. You steal the key! A week later, you return to the hotel, do not check in, sneak into your old room with your stolen key, and look in the drawer. Your book is still there. Astonishing! How can that be? Isn't the...
Thieves Found Citigroup Site an Easy Entry -... →
All they did was change account IDs in the URL and voila, they were in someone else's account. This makes me so sad. At least they have 2 factor authentication and Site Key and ridiculous password length and content requirements that are incompatible with any of my other password algorithms and auto-logoff because those things aren't at all annoying and really help protect my info. ...
Why I hate agile development
2011 is the 10 year anniversary of the Agile software development methodology (or at least the anniversary of the term). Ask ANY developer or project manager if they practice agile development. 90% will say yes.  Now ask if they use scrum, velocity tracking, XP, TDD, FDD, or pair programming. The number will now be closer to 10% (followed quickly by "but we're still agile"). ...
Biggest BitTorrent Downloading Case in U.S.... →
A federal judge in the case has agreed to allow the U.S. Copyright Group to subpoena internet service providers to find out the identity of everybody who had illegally downloaded [The Expendables via bit torrent]. Whoa. Not good.
Providing transparency and controls for Adobe... →
You can now clear Flash cookies from Chrome preferences rather than going to that horrible Adobe page to do it. The data privacy geek in me loves this. 
"Fixed 'Web page loading slow issue'"
– From the changelog on my Netgear router firmware. I ponied up $130 on this router, which I thought was a lot of a home wifi router, but I was tired of having to reboot my old Linksys. The funny thing is that this upgrade actually seems to have fixed that exact problem.
Goodbye Quicksilver
The best part about using an SSD with OS X is that, for the first time, Spotlight is actually usable. And it's great! This means I can finally get rid of Quicksilver, which I've used and loved for 10 years but is by far the buggiest piece of software I've ever relied on.* * Not totally true. The Treo 750's text messaging application on Verizon was much buggier and I...
http://blog.getexceptional.com/post/4009022850 →
exceptional-blog: Exceptional tracks errors in Ruby apps. It's wildly popular. It now processes a few hundred million errors per month for over 10,000 apps—including some very big and popular ones.  So if my math is correct, ~300 million exceptions per month for 10,000 apps works out to about 30,000 exceptions per month, or one thousand exceptions per day per application! That's a...
"Sony has a platform for e-books. Amazon has a platform for e-books. Barnes &..."
– John Gruber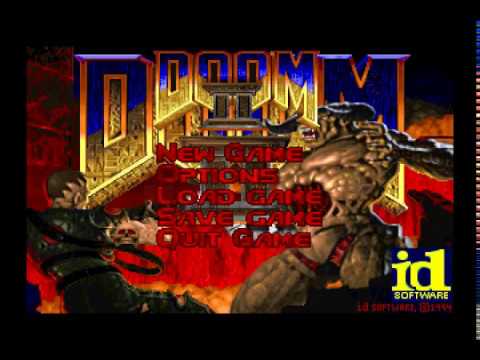 "Here's what I heard: puppet, chef, moonshine, cap, cloud, fog, plover,..."
– My wife, after watching my talk on Server Configuration Management with Ruby
A UDP packet walks into a bar.
The bartender doesn't acknowledge him.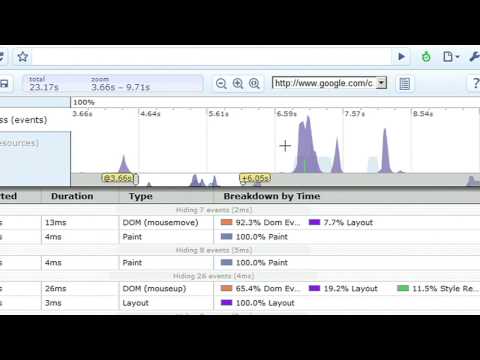 Google Search: android hotspot simultaneous →
For those of you who thought claims of Google being overrun with spam were overstated: 7 of the top 10 results for "android hotspot simultaneous" are splogs about Verizon iPhone.
The Significant Decline of Spam - Slashdot →
According to Commtouch, the world saw an 18% drop in spam in October, most likely due to the closure of Spamit, an organization behind a huge percentage of the world's spam. The article doesn't have too much more to say about it, but I was shocked that spam was actually decreasing, and by a huge percentage.
Mobile Commons is Hiring! →
Mobile Commons is hiring Rails Application Developers (all skill levels) and a Senior Dev/Ops Systems Engineer in Brooklyn, New York (DUMBO). ABOUT YOU: You're an awesome programmer & technologist. You know what ORM is, how to use it, and have strong opinions about it. If I told you that I just finished a side project using data.gov, node.js, and Arduino you'd be really interested to see it....
Are you clicking more ads with Google Instant?
SearchEngineLand has a post noting that clicks on sponsored links have gone up dramatically (5%) since Google launched Instant Search. I know I've been clicking SIGNIFICANTLY more ads since Instant Seach was released. According to my Google Web History, I have clicked 5 ads since Sept 8, but just 4 ads for the previous 9 months in 2010. Why the increase, you may ask? More impressions? More...